About This File
Link Apk: Download
Save Battery Life is a free and professional battery saver app to save battery life, monitor battery charge status, protect battery health. Save Battery Life provides you with many functions that help you to monitor your phone's battery and improve your phone's performance like One-Tap save battery, Junk Cleaner, Phone cooler have your phone on for the longest time possible.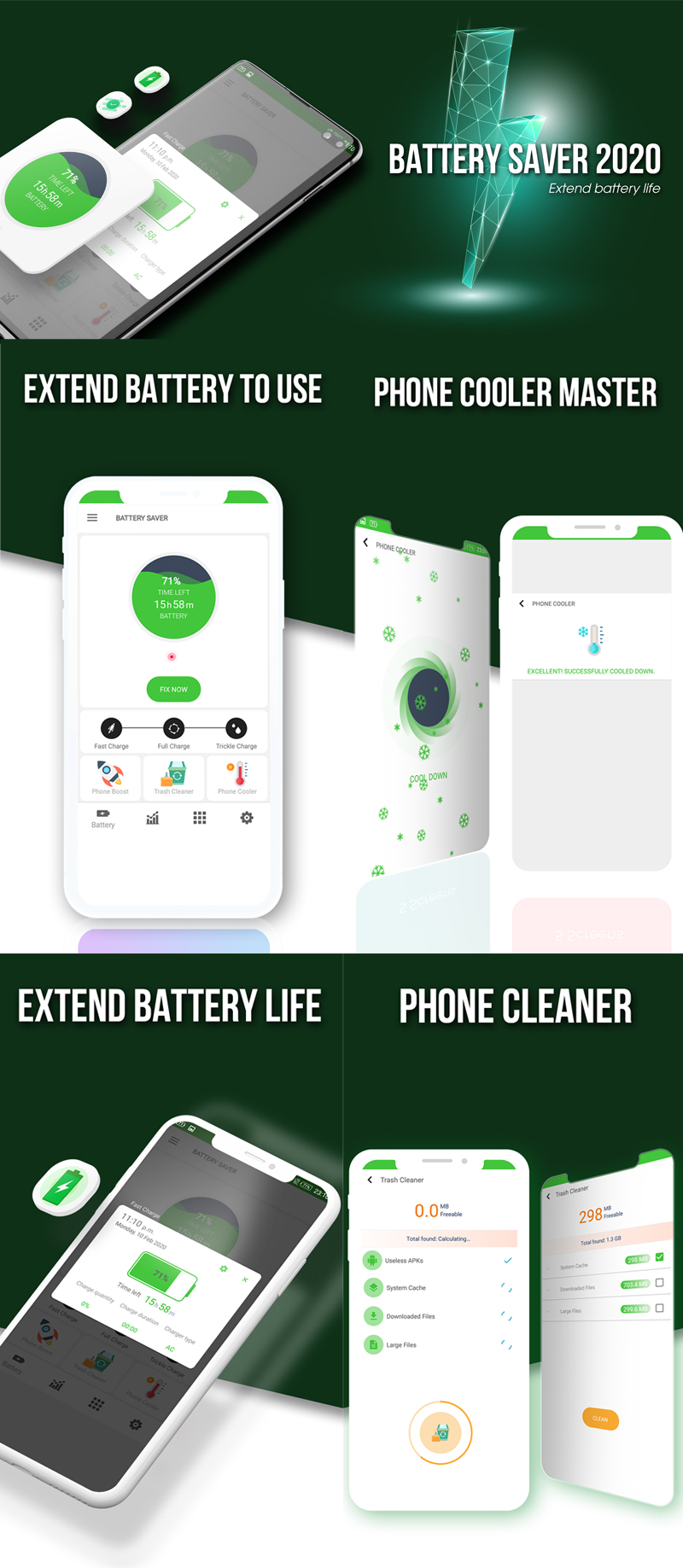 Max battery save, Fast charging estimates remaining battery time accurately with 3 stage charging system that provides you with a professional charging experience to extend your battery life. You can optimize your apps that cause battery draining, and know exactly how much time remaining before the phone turns off. Estimated exact time till full fast charge. Tips: This app also helps to notify when the phone is full of batteries. We call it is Full charge alarm.
Super Fast Charging – Charge battery fast 
 Battery History – Battery data Memory Boost – Speed Booster Phone Cleaner – Junk Cleaner Phone Cooler – Cool Device
Feature list: - Save Power road that kills tasks with one tap! - Kill apps once the screen is off! - correct battery remaining time! - correct charging time remaining! - Schedule power saving modes for work/class/sleep and more! - distinctive three Stage Charging System! - WiFi/Data/Bluetooth toggles! - Brightness control! - Battery temperature! - sensible charging tips! - twenty-eight languages supported! - An easy easy-to-use interface!
Save Battery Life is that the easiest method to stay your battery healthy by stopping power intense apps, cooling down battery temperature and watching battery status
What you get:
Full Android Source Code
Full Document with ScreenShot   
Application Features
Supports Android Studio
AdMob Integrated