About This File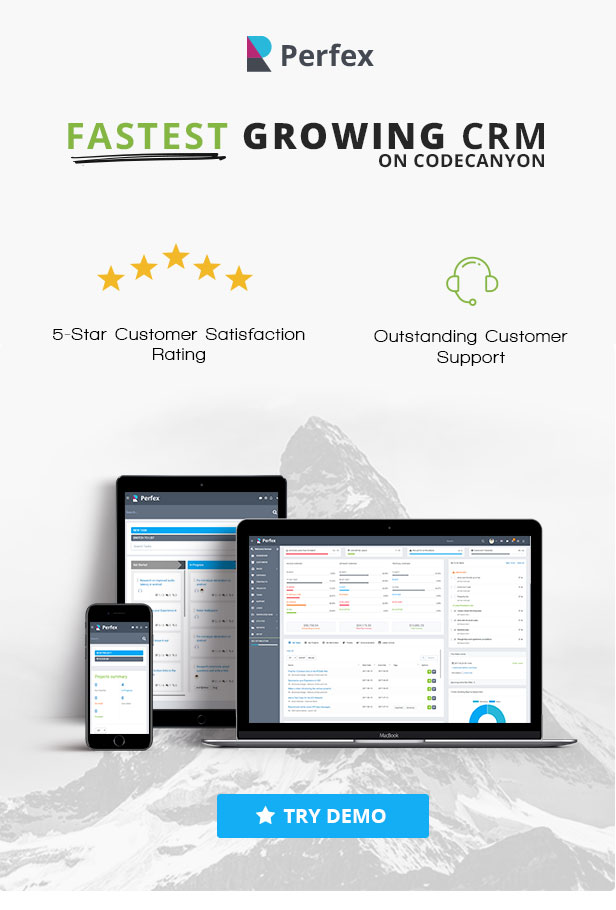 Perfex CRM is complete Customer Relationship Management software that is a great fit for almost any company, freelancer or many other uses. With its clean and modern design, Perfex CRM can help you look more professional to your customers and help improve business performance at the same time.
---
What's New in Version
.
Released
Version 2.1.1 –Maintenance
Add new recurring invoice list view.

Added option when a user is paying invoice via Stripe to enter a new card or use the default card.

Added Czech language.

Added ability in ticket form to pass department_id in the ticket URL.

Small enhancements in Stripe subscriptions.

Fixed Paypal payment error on PHP version below 7.1.3

Fixed web to lead form builder hotkey not disabled on form fields.