About This File
WordPress Social Stream Plugin — Flow-Flowis a premium social media plugin to display social feeds in beautiful responsive walls or galleries. Make any combinations of social feeds with Flow-Flow! For example, you can have Facebook feed, Instagram feed and Twitter feed mixed in the same stream. For its price, this plugin is a great alternative to web services that charge monthly payment for similar functionality. No monthly Subscription with Flow-Flow WordPress Social Stream!
* * GDPR compliant. This plugin doesn't store any data of your site visitors. *
Smart caching with background server task allows to deliver content blazingly fast without slow page loading. It's especially crucial when many networks are pulled or you have big traffic. Plugin is responsive and works well on mobile devices. It's great to use this plugin for streaming your news, photos, reviews and any other content you can imagine! When only one network is not enough!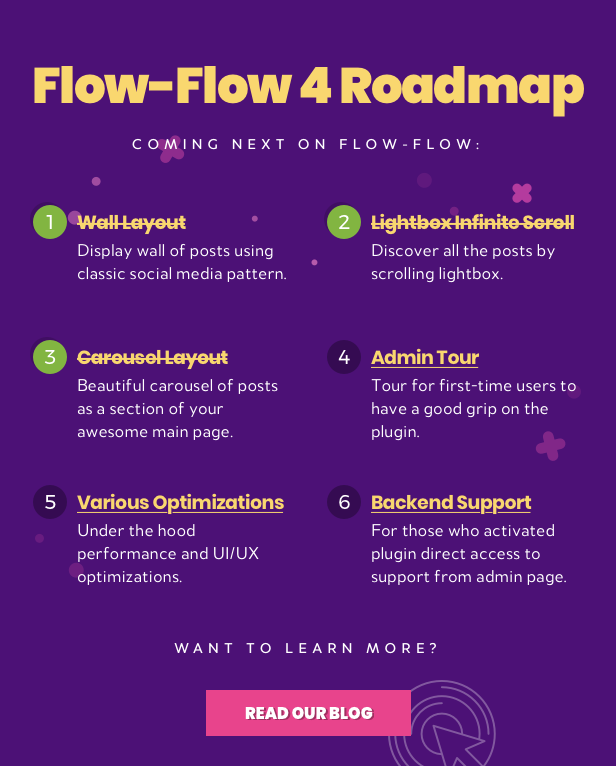 Changelog

[4.0.1] [FIX] For migration from previous versions
[4.0.0] [FEATURE] Wall list posts layout
[4.0.0] [FEATURE] New lightbox option with infinite scrolling for posts<br />
[4.0.0] [UPDATE] Instagram feeds now load more than 12 posts
[4.0.0] [UPDATE] Facebook videos embedding changed to official method